Our Team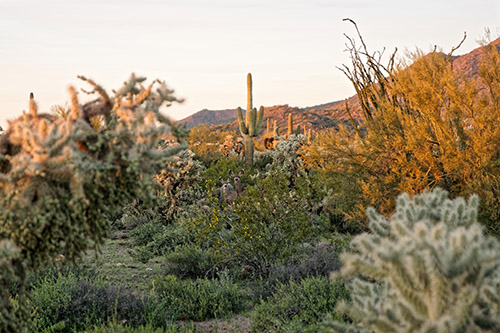 Meet your local insurance experts.
Outstanding service starts with an outstanding team. Meet the professionals behind Parrish Insurance Agency.
---
Mike Parrish
Mike Parrish, Owner / Broker of Parrish Insurance, is a 3rd generation native Arizonan. Born and raised in Chandler, he graduated from Chandler High School, as did his mom and dad, and he has witnessed the East Valley change from sleepy small towns into the vibrant, economically driven communities we see today.
His dad, Jim, started Parrish Insurance in 1985 and Mike took over the reins in 2007. Just as the East Valley has grown, so has Parrish Insurance. What has not changed is the same drive to provide the best customer care and insurance to meet the needs of our clients.
Mike is married to Donna and they have two adult children. An avid cyclist, Mike enjoys his involvement with the cycling community, supporting kids and young cyclists, in addition to many community events such as the annual MS 150 Ride, raising money for Multiple Sclerosis research.
---
Jon Parrish
Jon Parrish, a 4th generation Arizonan, has recently joined the family business. With over a decade in the retail sector, Jon brings his extensive customer service knowledge and focus to Parrish Insurance with the goal of enhancing the experience of each client. Additionally, with his background in the many facets of social media, he is expanding our social footprint to offer a deeper experience for our clients.
Jon, a former professional cyclist, has spent time in both the U. S. and Europe racing for the U.S. National team, among other professional cycling teams. Through these experiences, he has been exposed to other cultures and languages which has allowed him to pick up a few things along the way that he utilizes in his life today. He lives in Chandler with his wife Megan and loves spending time with their families.
---
Shelley Morris
Shelley Morris, Office Manager of Parrish Insurance, is also a 3rd generation native and sister to Mike. She has been working in her family insurance business for over 30 years.
Married to Tim, they are proud parents of two boys…Jacob, a singer/songwriter, and Jared, who is currently studying to be a pilot.
Shelley enjoys staying active in her church's music ministry along with Jacob, who is worship leader. She also tries to keep up with Tim, who travels the world for his job.
---
Need an insurance quote? Get in touch!
Access quotes from Arizona's most trusted insurance carriers. It's comparison shopping at the click of a mouse.